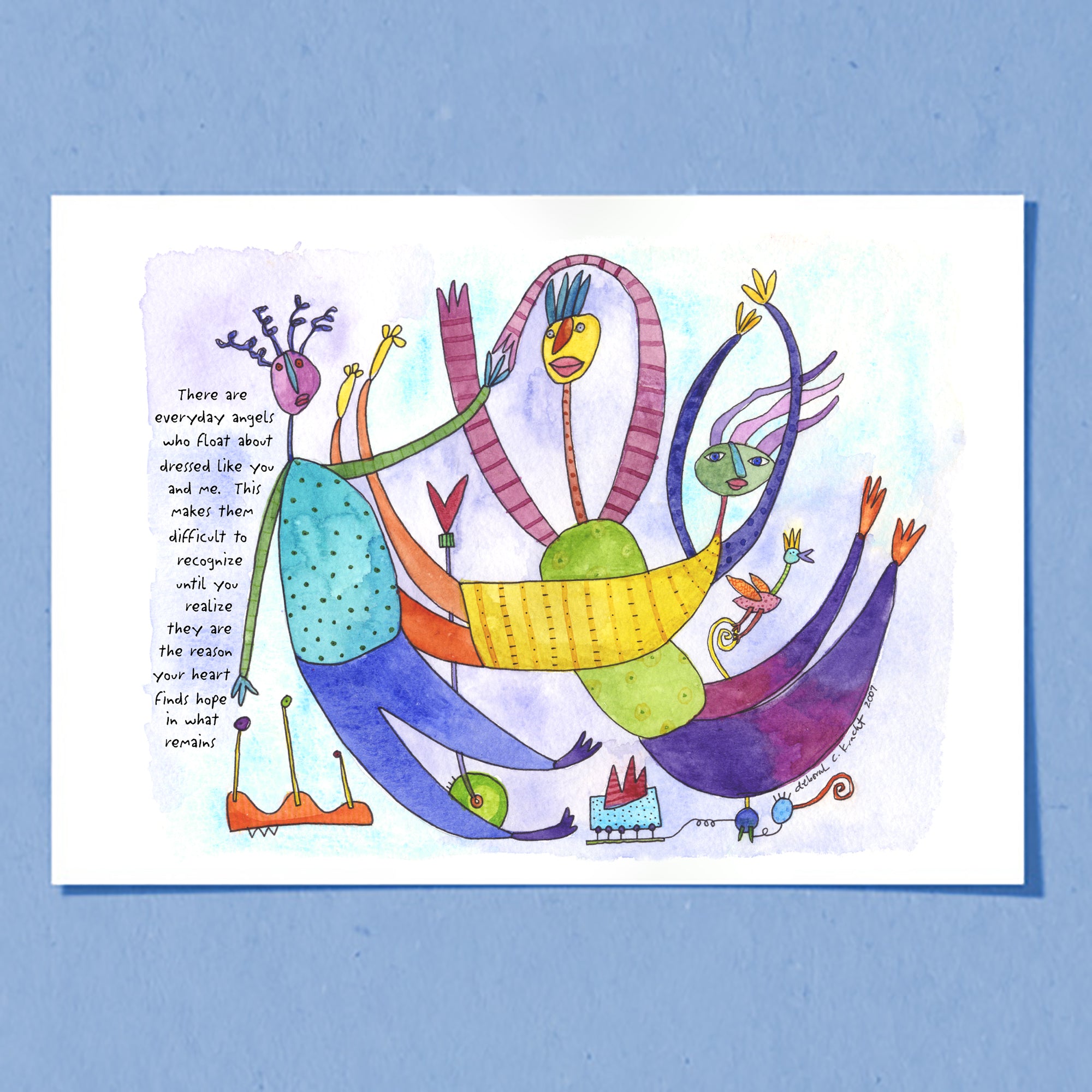 Everyday Angels | Greeting Card
Everyday Angels
"There are everyday angels who float about dressed like you and me. This makes them difficult to recognize until you realize they are the reason your heart finds hope in what remains."
Greeting card measures (

5" x 6.5"

)
Blank inside
Printed using premium archival inks

Printed on matte card stock
Each card has one white envelope
Packed in a protective acid-free sleeve
Reproduced from an original watercolor painting by Deborah C. Kracht.
Art and words ©Deborah C. Kracht, ArtHead Studio.
Item #: GCW-003