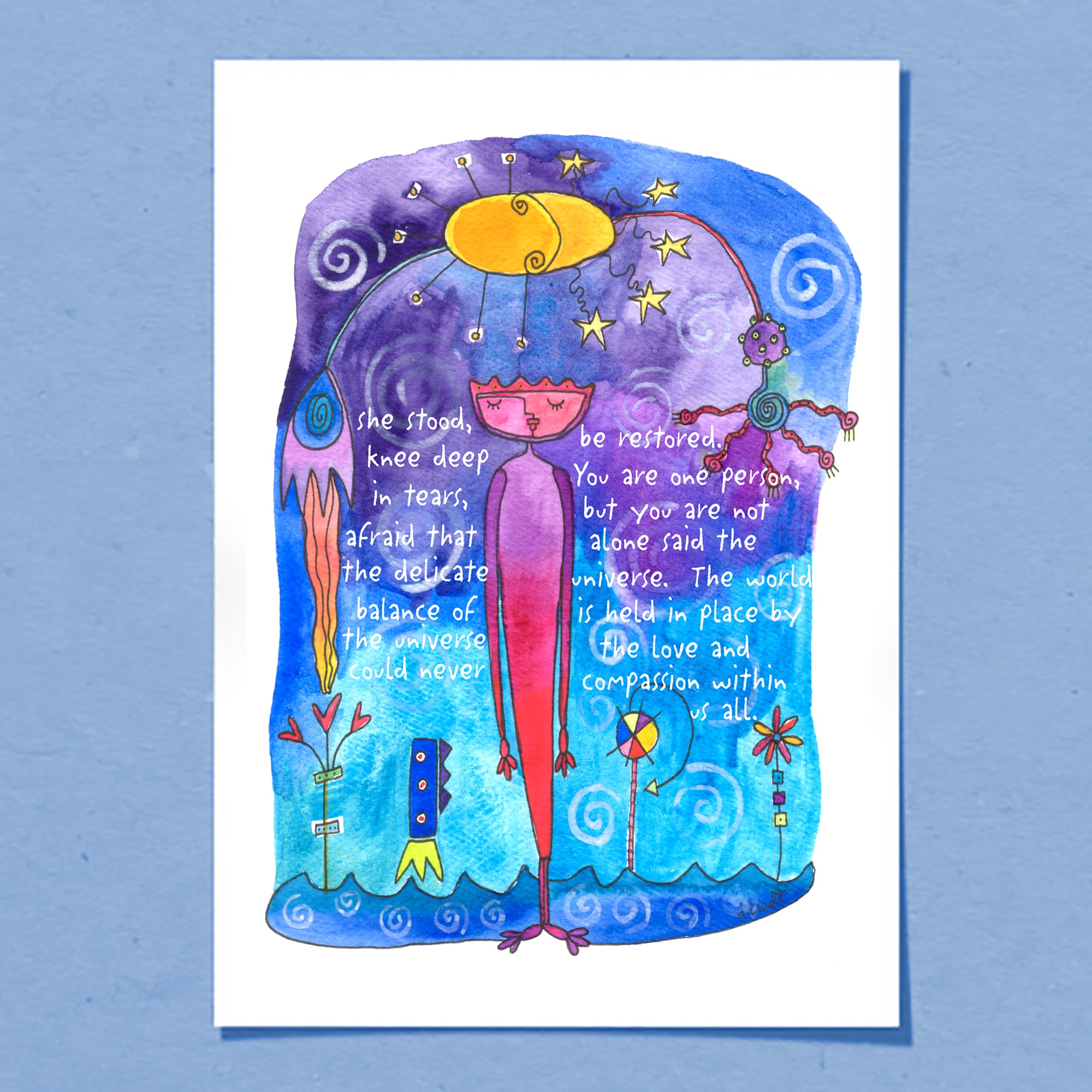 Knee Deep | Greeting Card
Rose Colored Glasses
"She stood knee deep in tears, afraid that the delicate balance of the universe could never be restored. You are one person, but you are not alone said the universe. The world is held in place by the love and compassion within us all."
Greeting card measures (

5" x 6.5"

)
Blank inside
Printed using premium archival inks

Printed on matte card stock
Each card has one white envelope
Packed in a protective acid-free sleeve
Reproduced from an original watercolor painting by Deborah C. Kracht.
Art and words ©Deborah C. Kracht, ArtHead Studio.
Item #: GCW-013