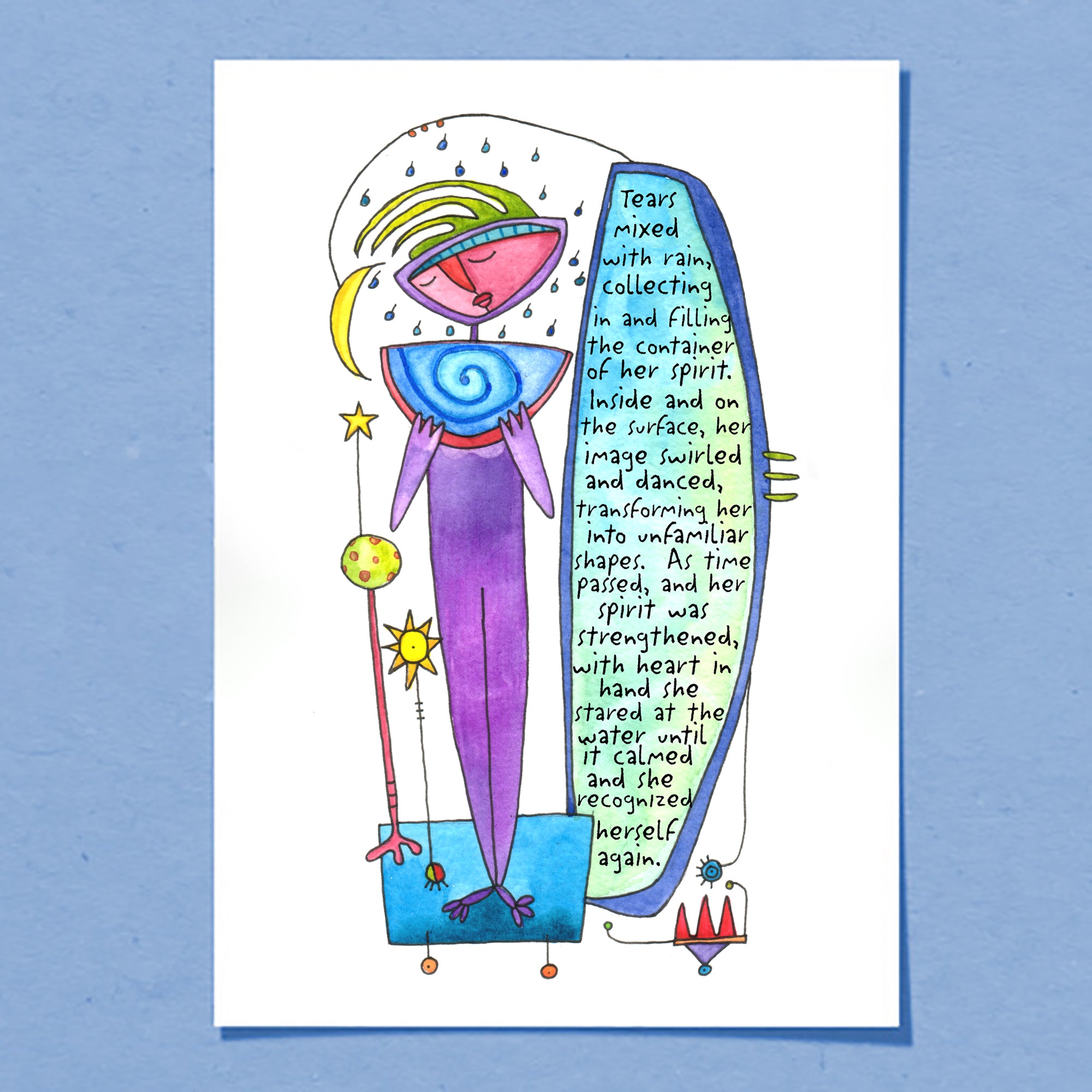 Recognition | Greeting Card
Recognition
"Tears mixed with rain, collecting in and filling the container of her spirit, inside and on the surface, her image swirled and danced, transforming her into unfamiliar shapes."
Greeting card measures (

5" x 6.5"

)
Blank inside
Printed using premium archival inks

Printed on matte card stock
Each card has one white envelope
Packed in a protective acid-free sleeve
Reproduced from an original watercolor painting by Deborah C. Kracht.
Art and words ©Deborah C. Kracht, ArtHead Studio.
Item #: GCW-023